James Hardie Siding is Renowned for Its Durability
FIRE
RESISTANT
James Hardie siding discourages flame which can lead to homeowner's insurance discounts.
PEST
RESISTANT
James Hardie siding acts as a shield that protects your house from potential infestations.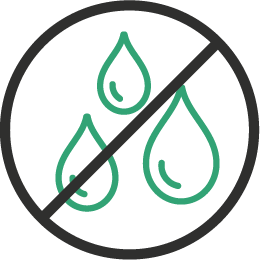 MOISTURE
RESISTANT
It is not easily damaged by water, dries quickly, and does not rot.
TEMPERATURE
FLUCTUATIONS
Built to withstand temperature fluctuations and remain undamaged as it expands and contracts.
Testimonials
"Burbach Exteriors did an exceptional job with removing and replacing the existing siding. Over the course of the project, they encountered less than favorable conditions as the temperatures were cold, yet they continued to work and provide a quality project that has totally changed our home. The face lift is amazing, the neighbors and local people that pass by provide us with wonderful comments and how nice the home looks. Thank you Burbach!"
"We had Burbach rip off our old wood siding, install new hardie siding, add new soffit, fascia and gutters. They also painted our whole house. They did everything in a timely manner which is huge when getting remodeling done. The workmanship and attention to detail was on point and they were great to work with."
"I couldn't be more pleased with my siding experience with Renovation by Burbach. I got estimates from several companies. Burbach's was competitive and better than a couple. I decided to go with them because of the stellar estimating process I had with Paige. She had a great computer program that probably saved me from making some poor choices in color and trim. The installers, Joe and Mike, obviously had a lot of experience, were efficient and answered all my questions. Overall it was a much better experience than I expected when I started the estimate process. I would definitely recommend Renovation by Burbach."