Our team at Commercial Exterior Solutions has over fifteen years of experience installing vinyl and fiber cement commercial siding on commercial buildings throughout Utah. As a premier siding contractor in Salt Lake City, we make sure to work with top quality brands, and trusted industry names. We offer our clients only the best brands, industry-leading products, and competitive warranties. Our highly energy-efficient siding options are ideal for any commercial project. We're here to make your building vision come to life.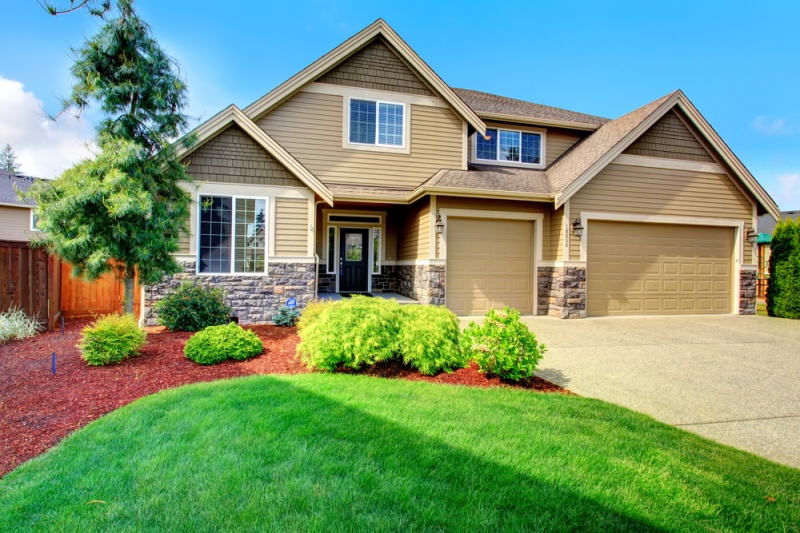 Throughout the state of Utah, commercial siding continues to be a popular cladding option for commercial buildings and homes. Structurally speaking, siding plays a vital role in protecting your home from extreme elements. Siding, based on studies conducted by the Vinyl Siding Institute, can protect your home from winds up to 110 mph. Not only can it protect against intense winds from damaging the exterior of a building, but it can also resist the effects of intense heat, cold, heavy rain, and snow.
Commercial siding materials require little maintenance and are durable enough that most companies offer their products with a lifetime warranty. Commercial siding can work to:
Refresh your storefront
Enhance the appeal of rentable building space
Update out-of-date commercial buildings
Protect commercial building from harsh elements
Increase the energy-efficiency
With minimal upkeep, commercial siding can serve as long-lasting protection to a building, while maximizing the benefits of efficiency and curb appeal. Commercial Exterior Solutions only maximizes those benefits by working exclusively with the nation's most reliable products and brands.
QUALITY COMMERCIAL SIDING BRANDS
We make sure to only work with brands that meet our team's standards. Thankfully, our selectiveness never means compromising your options. From the Mastic brand to James Hardie®, you'll always find the materials, color options, and styles you need.
Matic's Vinyl Siding
We're proud to say that we're an elite siding contractor for Mastic's Vinyl. We genuinely believe in their product lines, their broad color selections and their low maintenance choices. A renown brand name amongst commercial builders, remodelers, and homeowners alike, this brand will stand the test of time.
Tough and More Than Enough. Mastic's vinyl siding products are highly weather-resistant. All siding options stand up against extreme weather conditions without compromising style. In a state that frequently surprises us with intense sun and snowfall, it's comforting to know the siding you choose can withstand the elements.
Eco-friendly. We know how important eco-friendly options are for your company and so does Mastic. Thanks to Mastic, eco-friendly choices aren't limited to a few looks. In fact, the brand provides a wide variety of color choices and materials, so you can find the right look for your commercial space while staying eco-conscious.
Lifetime guarantee. Mastic believes in their product as much as we do, and they're willing to show it. With a lifetime warranty on all their siding products, damaged siding won't be on your list of worries.
Style Options
Mastic Vinyl comes in a variety of styles and color choices. Whether you're looking to create out-of-the-box looks for your building or want to keep things simple and professional, their options won't disappoint. Their most popular siding styles for commercial use are:
James Hardie® Siding
This brand happens to be popular throughout Utah for commercial use as well as new construction. You can spot James Hardie siding all throughout the Wasatch Front, and there's really no question as to why. With its award-winning performance, cost-saving options, and overall appearance, it's a brand that can't be beaten.
Aesthetically pleasing. When working to build or revamp a commercial building, you don't want to be bored with tired siding options. Find siding that works with the look and feel you're aiming to represent. With James Hardie®, there's a siding to fit with virtually any commercial space.
Durable and strong. It's important that you can rely on the siding you've chosen to be durable and long-lasting. Looks mean nothing if you can't trust the material. Thankfully, James Hardie® can stand up to unpredictable Utah weather, making it a worthy investment each and every time.
Fiber Cement Siding. With a blend of materials consisting mostly of sand and cement, James Hardie® siding is uniquely able to endure harsh climates, and look wonderful doing so. Their blend of materials is naturally moisture, rot, and fire-resistant. It's not only a quality choice but a safe one at that.
Warranty when installed by Burbach. This siding is heavier than the average materials, as such, their warranty is only backed when the material is installed by approved contractors. The team at Commercial Exterior Solutions happens to be one of those contractors. If you need James Hardie® products in the Salt Lake region, give us a call!
Style Options
A professional look with style. Looking to mimic a natural material? Or are you hoping for a modern and untired commercial look?
Wood Lap Boards
Cedar Shingles
Wood Shake
It looks the part with little maintenance on your part. It'll make you question that you're looking at fiber and cement over actual wood!
WHY BURBACH & COMMERCIAL EXTERIOR SOLUTIONS?
Residential Exterior Solutions is one of the leading experts in the craftsman style fiber cement siding installation along the Wasatch Front. Our team specializes in exterior renovations using a wide variety of siding products. We can create the perfect customized for your new construction home. Through our years of experience, we've had the opportunity to transform every type of home found in Weber, Davis, Salt Lake, Summit, and Utah Counties.
To improve your exterior renovation experience, we've invested in advanced 3D modeling computer software that lets you see how different options would look at your commercial building. We know that choosing the right exterior options for your office or storefront is a big decision, so we've simplified the process. Every option that we offer is in our system, letting us easily create a mock-up of your building with your siding choice. We're here to help you visualize everything that can be! We're here to help you transform the look of your building regardless of where you're located in Utah. With our work spanning across Weber, Davis, Salt Lake, Summit, and Utah Counties, we're the right choice for exteriors.
NEED SIDING TODAY?
Our commercial specialists are ready to assist you through your entire project. Whatever you can imagine, we can make a reality. We want to help your commercial spaces stand out for all the right reasons. Contact us today for a free estimate and discuss siding options with our knowledgable staff.