The Burbach Way
Making your vision a reality is the mission of all of our professional renovation and design consultants. The first step in this process is a brief no obligation consultation. One of our consultants will meet you at your project location and discuss your goals and vision. Once the consultant has a clear understanding of your vision they will consult with our team of estimators, project managers, and installers to create a presentation uniquely designed for your project. Your presentation will include a no hassle bid for services as well as a digital rendering of your project produced by our state-of-the-art software. This goes far beyond your typical "free estimate" and gives you the tools and resources necessary to Create Timeless Curb Appeal for your home, and is the essence of The Burbach Way.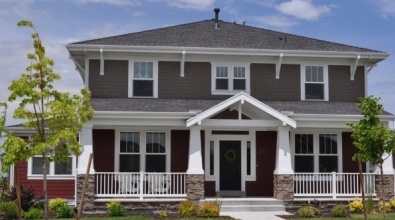 The decision to partner with Burbach Companies to Create Timeless Curb Appeal ensures that your project will be handled professionally from start to finish. A professional Project Manager and Installer will meet with you prior to your project beginning to ensure that you and the Installation Team are on the same page. We also take the time to inform your neighbors regarding the construction project and will provide contact information in the event there are concerns to be addressed.
Our Install Teams are the best in the business and committed to Creating Timeless Curb Appeal for you and your project. Meaning that they are trained extensively in performing their work with quality, speed, cleanliness, and professionalism. You will also have direct access to the project manager on your project and will be able to contact him/her regarding any questions or concerns you may have.
Finally, once your project is completed, you will be able to review the entire project with the Project Manager and your Design Consultant. This will verify that all of the agreed upon work has been completed to your satisfaction and that you are pleased with the outcome. And that the project has realized your vision and Created Timeless Curb Appeal for you to enjoy for years to come!