For over 15 years, Burbach has installed and repaired high-quality siding products to Utah residents. As more and more people realize the benefits that premium siding can bring to their home, it has become an increasingly popular choice among people who are looking to remodel the exterior of their home. We are always happy when people ask us to help them remodel their house's exterior using the trusted products we carry.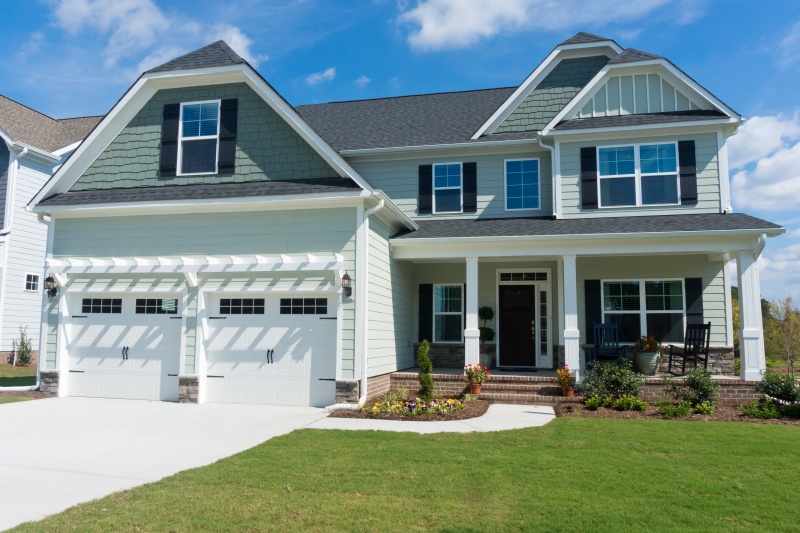 Fiber Cement Siding
James Hardie siding is a unique material blend. It's 90% sand and cement content, which means it's fire resistant. It also holds up under conditions that would wreck just about any other kind of siding, such as wood warps, rots, and cracks. Compare this to vinyl siding, which melts and doesn't have the same authentic look. Even OSB, which is known to be engineered wood siding, cracks under the fluctuation of temperature.
Durability Backed By Warranty
James Hardie siding is the go-to for inclement weather and difficult conditions. It even holds up under the ocean's salt spray. It's tough enough that the company backs it up with a 50-year limited transferable warranty. James Hardie siding products are engineered to withstand your climate, whatever weather you expect.
Fire Resistant: James Hardie siding is recommended by firefighters, who have seen over and over again firsthand how it stands up to fires. It doesn't melt like vinyl, or combust like wood. In fact, its fire-resistance can often entitle you to a better deal on your homeowner's insurance.
Withstands Temperature Fluctuations: Even if you live in a temperate climate, your house will need to deal with the temperature fluctuations that make materials expand and contract. This often leads to a lot of strain on elements like wood, However, James Hardie siding holds up to fluctuations, continuing to look great even after years of exposure.
Pest-resistant: Insects love moist wood, and anything from woodpeckers to carpenter wasps can do damage to your home's siding. James Hardie siding is resistant to termites and other pests, giving you an effective shield around your home to counter insect invasions.
Moisture & Rot Resistant: James Hardie siding won't become damaged in water, whether you're experiencing an epic flood, or continual atmospheric moisture.
Beautiful Look & Feel
Its durability is enough to sell it effectively, but the benefits of James Hardie siding don't stop there. It's also famous for beautiful appearance and versatility. Because it's thicker than vinyl siding, more realistic grooves give added texture and a classic look. It's available in various options, from lap siding and vertical planking to shingles and trim. It's also offered in numerous curated and professionally chosen hues, sealed into the material in order to provide reliable, durable color that will last longer than most paints. James Hardie Colorplus Technology is backed by a 15-year warranty.
James Hardie siding is heavier than other siding options, and because it's backed by warranty (and so must be installed according to certain specs), so it's only available through certain approved contractors. Burbach Exteriors is the only contractor of James Hardie products in the Salt Lake area. Give our team a call, today, so we can help you select and install top-quality siding that suits your needs.