New Construction and Renovations for Commercial and Residential Properties
Quality Commercial Windows
No matter what type of business space you have, you want quality windows that greet customers and vendors when they arrive. Additionally, energy-efficient windows ensure those working inside can reap the benefits as well.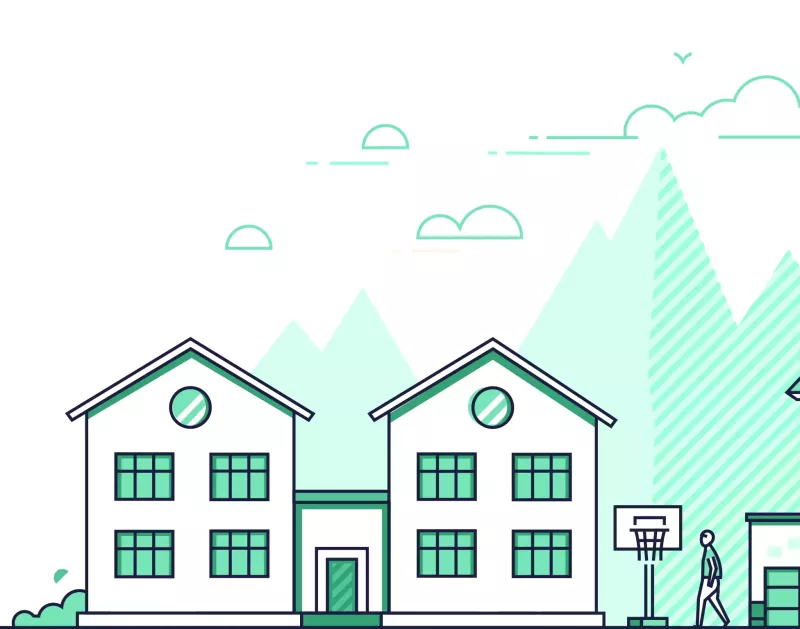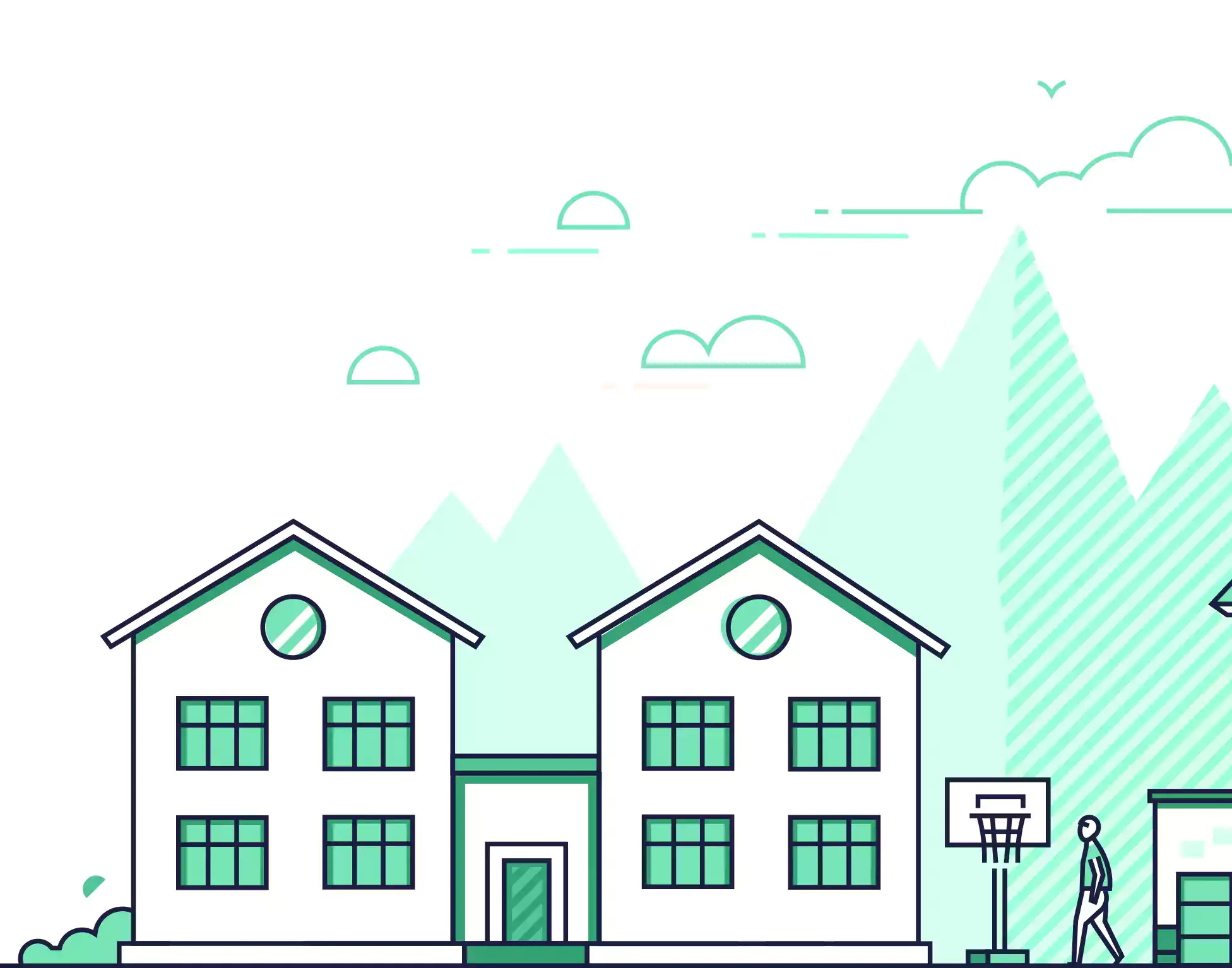 Choosing Your Windows
Your commercial property might have both interior and exterior windows; the design team and commercial window installers at Burbach Companies can help you visualize what types of windows you need to elevate your space inside and out.
Some common types of windows for commercial spaces include:
Awning

Double-hung

Fire-rated

Laminated

Patterned

Privacy

Skylights

Storefronts

Sound-rated

Steel sash windows

Tempered

Transom
The glass windows you choose to include should serve both decorative and functional purposes so your commercial building is inviting and efficient.
The Difference Between Commercial and Residential Glass
Did you know that commercial glass does differ from residential glass? Typically, commercial glass needs to be stronger than residential so it can withstand the stress of the building's structural load. Other things that make commercial glass different from residential include:
Laminated or Tempered Composition
This makes the glass stronger so it can tolerate higher winds and greater weight. It also allows the glass to break in a safer way; instead of creating sharp shards, laminated or tempered glass will crack and/or break into pebble-like pieces.
Specialized Glaze
To help large commercial structures be more energy efficient, commercial glass used in windows and doors might contain a specialized glaze. This is designed to make it easier to control the building's interior temperature, regardless of the weather outside.
Serving a Variety of Utah Businesses
To protect your building from damage, the right commercial windows are important. Burbach's commercial window installers service clients ranging from general contractors to small business owners.
No matter the space you're building or renovating, we can help get it outfitted with professional window installation from Utah's best.
Window Installation for New Construction or Remodels
For new construction or remodeling of commercial buildings, Burbach offers window installation from professionals. Throughout Utah, we offer new and replacement window installation for commercial spaces, whether it be retail, offices, or an apartment building.
Burbach Companies – Experts You Can Trust
When you choose Burbach Companies for commercial window installation in Utah, you can trust that we will be with you every step of the way.
Our team of experts will work with you to ensure that the job is done right the first time. We are committed to providing superior customer service and a high quality window you can trust.
"Burbach Exteriors did an exceptional job with removing and replacing the existing siding. Over the course of the project, they encountered less than favorable conditions as the temperatures were cold, yet they continued to work and provide a quality project that has totally changed our home. The face lift is amazing, the neighbors and local people that pass by provide us with wonderful comments and how nice the home looks. Thank you Burbach!"
"These days it's hard to find a good company to provide home renovation services. Luckily for us we had found Renovation by Burbach! They were able to completely transform the exterior of our home to something we are truly proud of. As far as workmanship, they were able to fix items that our custom home builder had completely messed up! Thanks again to Renovation by Burbach, Paige and Brandon for helping us take our home to the next level!"
"Our condo HOA said that we needed to repair our stucco.Burbach is a wonderful, dependable business who answers the phone when I call, and provided expert repair to our home's exterior.I'll return to them next time. Thanks!"
"I couldn't be more pleased with my siding experience with Renovation by Burbach.I got estimates from several companies.Burbach's was competitive and better than a couple.I decided to go with them because of the stellar estimating process I had with Paige.She had a great computer program that probably saved me from making some poor choices in color and trim.The installers, Joe and Mike, obviously had a lot of experience, were efficient and answered all my questions.Overall it was a much better experience than I expected when I started the estimate process.I would definitely recommend Renovation by Burbach."
"Burbach Exteriors did an exceptional job with removing and replacing the existing siding. Over the course of the project, they encountered less than favorable conditions as the temperatures were cold, yet they continued to work and provide a quality project that has totally changed our home. The face lift is amazing, the neighbors and local people that pass by provide us with wonderful comments and how nice the home looks. Thank you Burbach!"
"My experience was overall excellent. Brad explained and showed us exactly what they would do. The quality of work seems very high and they seem to hit every detail. They did exactly what they said they would do and the price I felt was fair for the work. Whenever we had questions they quickly got back to us and communication was never a problem even when I was out of town the whole time they worked on my home.I could only do the front of my house this time but definitely down the road if I do the back of my house I will be calling on them again. We are very happy with the results and overall great experience working with them. I would recommend."
"Renovation by Burbach did an excellent job of repairing my leaking roof.Their work was done promptly and efficiently.The area repaired looks good and is holding up well with all the recent rainfall we have received.The workers were friendly and explained what they were doing to correct the leakage problem.I would recommend them for outside work on your home."
"We hired Burbach to do a small patch on the back of our home. This was a very small job but, it was extremely time sensitive for us in order to complete a refinance. Steven came out and gave me a bid on the job. They weren't the cheapest but, I was left feeling like they were the most professional and trustworthy. After explaining the time sensitivity regarding the repair, I was assured the job would be done. They exceeded my expectations with their timeliness, professionalism and quality of work. Again, this was a very small job so I don't expect they made much money off it but, I was left feeling like my business mattered to them and the work performed was top notch. We intend to re-stucco our entire home and will definitely use Burbach for future our renovations."
"Jaren was excellent. He gave us a fair quote and they completed the work on time. They were very available and easy to ask questions to. They did stucco work, gutter and fascia work for us as well. They all did an excellent job. Would highly recommend them."
Frequently Asked Questions