Is your stucco cracked, broken, fading or damaged? Or have you fallen in love with the unique look and versatility of stucco, and are considering it as a remodel option for you home? If so, Renovation by Burbach can help. A new home can be expensive, however, a new remodel on the exterior of your home will give you the feel of a new home without the price tag and hassle of buying and selling.
Stucco is a popular exterior choice for homeowners in Utah and is experiencing a resurgence in popularity nationally. This beautiful exterior design option has been used globally for centuries due to its attractive look, weatherproofing ability, and extreme durability. Due to Utah's extreme climate, it isn't uncommon to need some repairs on your stucco every now and then, this is where the Renovation By Burbach team comes in. We can repair almost any stucco damage.
Stucco adds
Curb appeal

An increase in property value

Energy efficient

Fire-resistant
Our team at Renovation by Burbach can handle all of your stucco-related needs.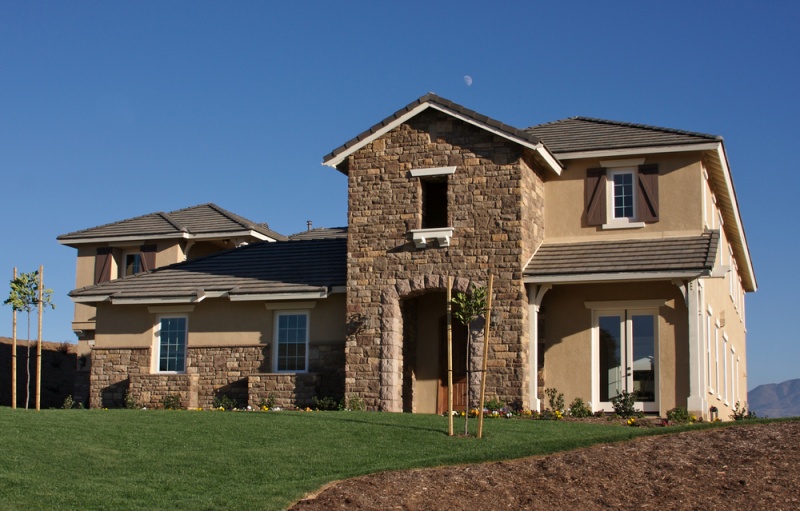 ADD CURB APPEAL WITH STUCCO REPAIR
Adding or repairing your current stucco will help the curb appeal of your home or office building.  Choosing the right company to install or fix damages to your stucco is important, and we understand that. Which is why you should trust the Renovation by Burbach team to add curb appeal to your home. We will help your exterior home dreams come alive by adding or repairing stucco, allowing your home or office to stand out.
ENERGY EFFICIENCY OF STUCCO
Adding stucco to your home is not only going to increase the value of your home and update the look of the exterior, but it also has great benefits when it comes to energy. Serving as a great insulator for hot and cold weather, it is also energy efficient by helping maintain a constant temperature in your house.
FIRE RESISTANCE RATING
One inch of stucco provides a one-hour fire-resistance rating. Offering a fire-resistant option for your home will help resale value and will also provide some peace of mind in an emergency. Having this peace of mind will let you rest easy knowing your home looks great on the outside and is safe for you and your loved ones.
IMPORTANCE OF STUCCO REPAIR
It's important that your stucco repairs are done correctly. An incorrect or poor repair can lead to more expensive fixes down the road. The Renovation by Burbach team is a team you can trust to do the job right. When choosing someone to repair or install your stucco make sure you are choosing someone you trust.
If you're noticing small cracks it could be the beginning of a bigger problem that you will want to repair soon. After years of extreme weather in Utah, your stucco may be looking sad and needing some repairs after moisture soaking through and then freezing and starting the process over again can cause some cracks and just general repairs to your stucco. This is where the experts at Renovation by Burbach come in to help.
We specialize in all types of stucco repair and renovation throughout Salt Lake City and the surrounding areas. If you need your stucco repaired or would like a different color, we can help. We also completely remodeled homes with a fresh stucco application, instantly improving the homes' value and curb appeal. Its also possible to complement stucco with accents such as James Hardie® Siding, rockwork, or brickwork to update the look of your home.
The Renovation by Burbach team has been beautifying stucco homes along the Wasatch Front area for over 5 years. Our stucco workmanship can be seen on hundreds of homes and businesses in Utah County, Salt Lake County, Davis County, Summit County, and Weber County. If you are interested in some of the work we have done, don't forget to check out the remodel gallery on our website. We stand behind our work and would love to have you as a satisfied customer.
CONTACT US TODAY
 If you're ready to repair your stucco or remodel the exterior of your home with a stucco finish, contact us today to arrange for a customized project consultation. The Renovation by Burbach team is here to help you make your exterior home dreams come to life. Offering many services from siding, stucco, and soffit & fascia repairs. We will also offer free design consultations. Let us know what you are wanting to do with the exterior of your home and we are happy to give you a free quote on what to expect with the project.